We love making ice cream cake recipes for special occasions, holidays, and sometimes just for fun. No need to purchase an ice cream cake at the store when you can make an easy ice cream cake recipe at home. We're sharing over 25 easy ice cream cake recipes and there's something for everyone.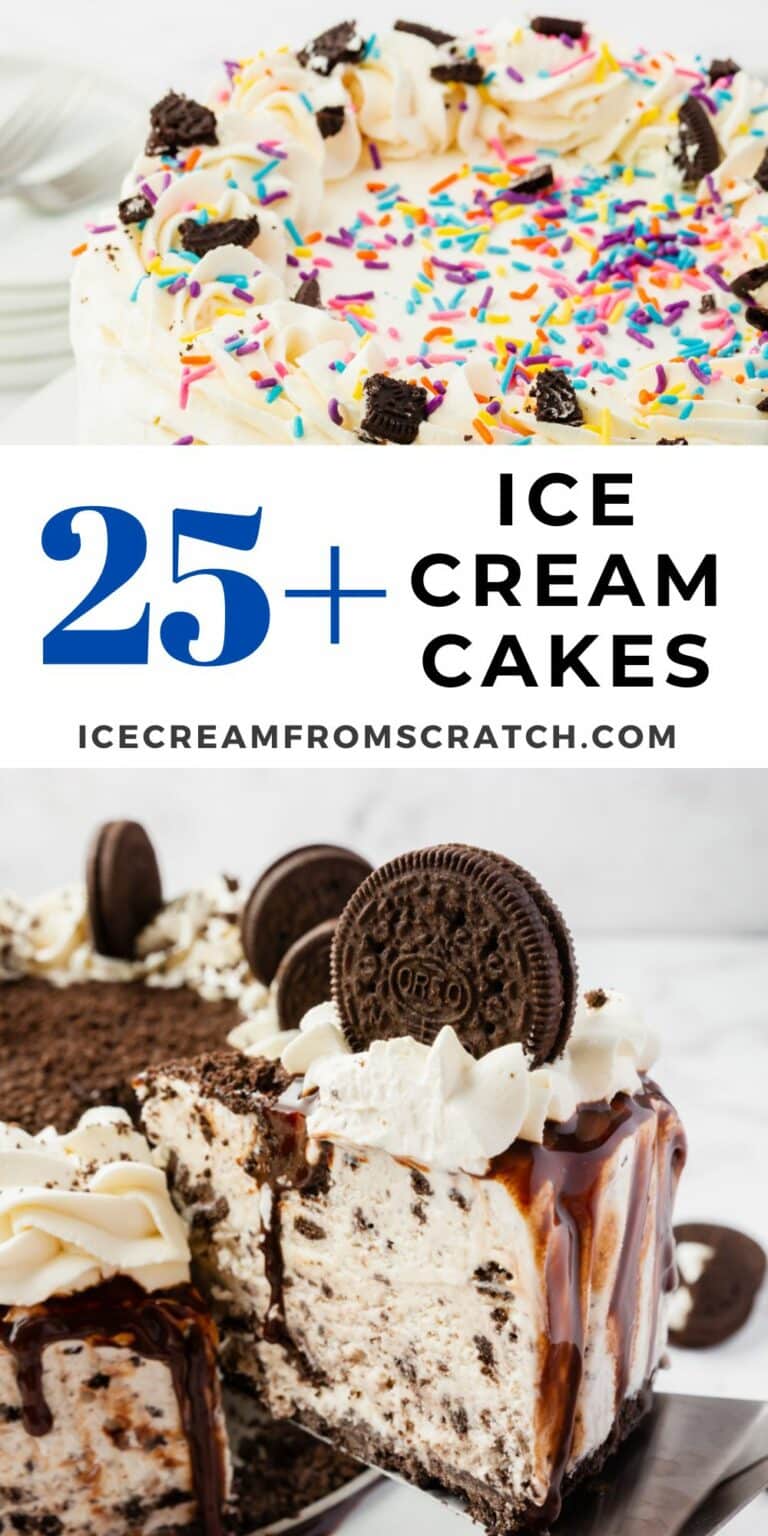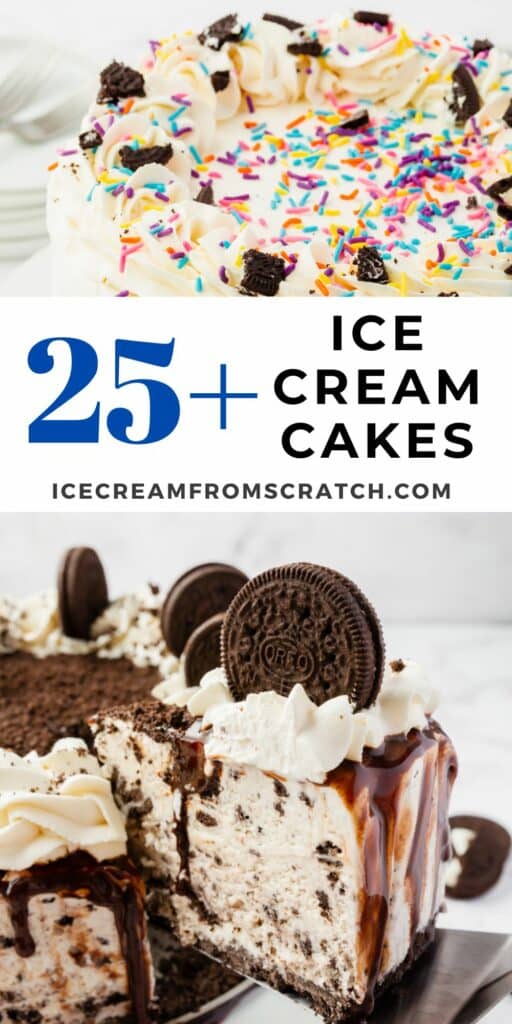 Easy Ice Cream Cake Recipes
It's pretty easy to make ice cream cakes and we're sharing some of our favorite ice cream cake recipes with you below. You can use homemade ice cream to make ice cream cakes, or you can use store-bought ice cream.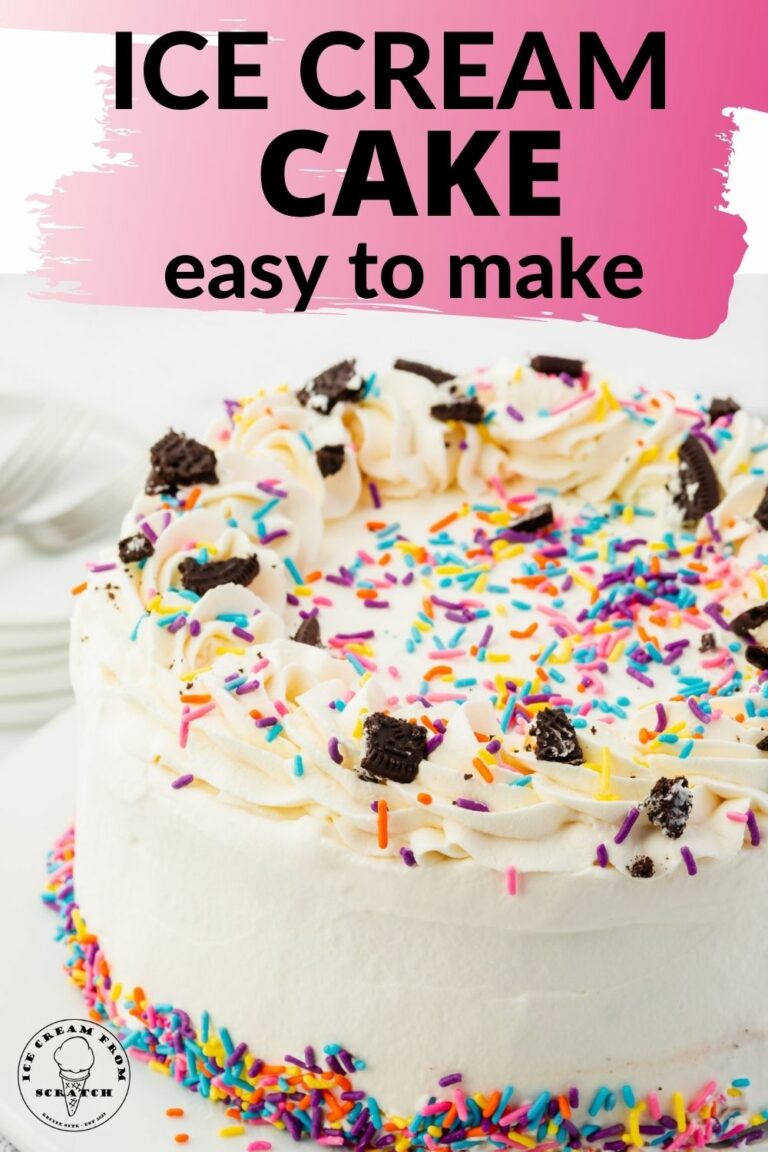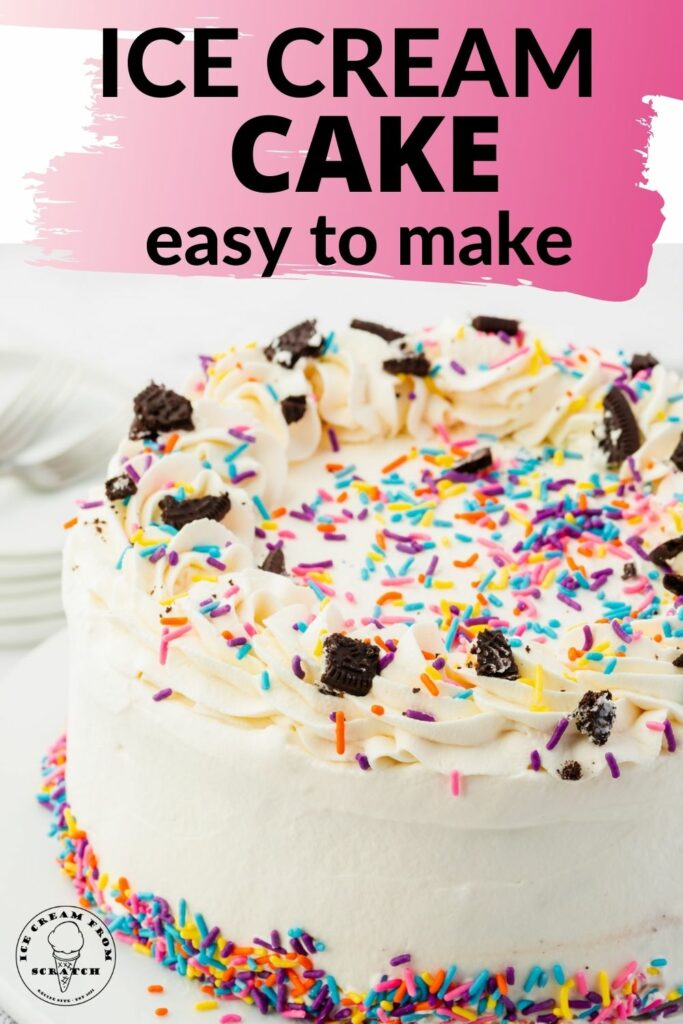 This is a standard ice cream cake with exceptional flavor. It uses more traditional flavors, similar to a copy-cat Dairy Queen Ice Cream Cake. It's one of our favorite ice cream cake recipes to make.
This layered ice cream cake recipe features both chocolate and vanilla ice cream, a fudge center with cookie crunchies, and an easy whipped cream frosting.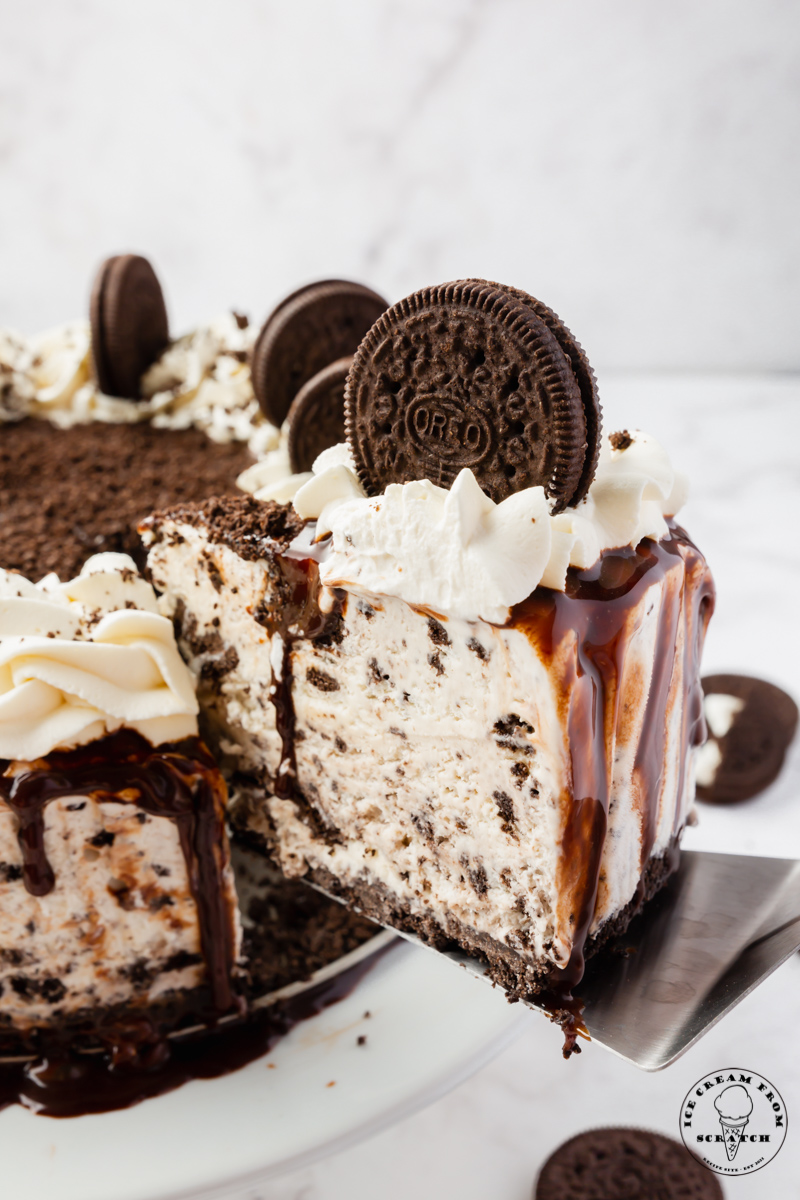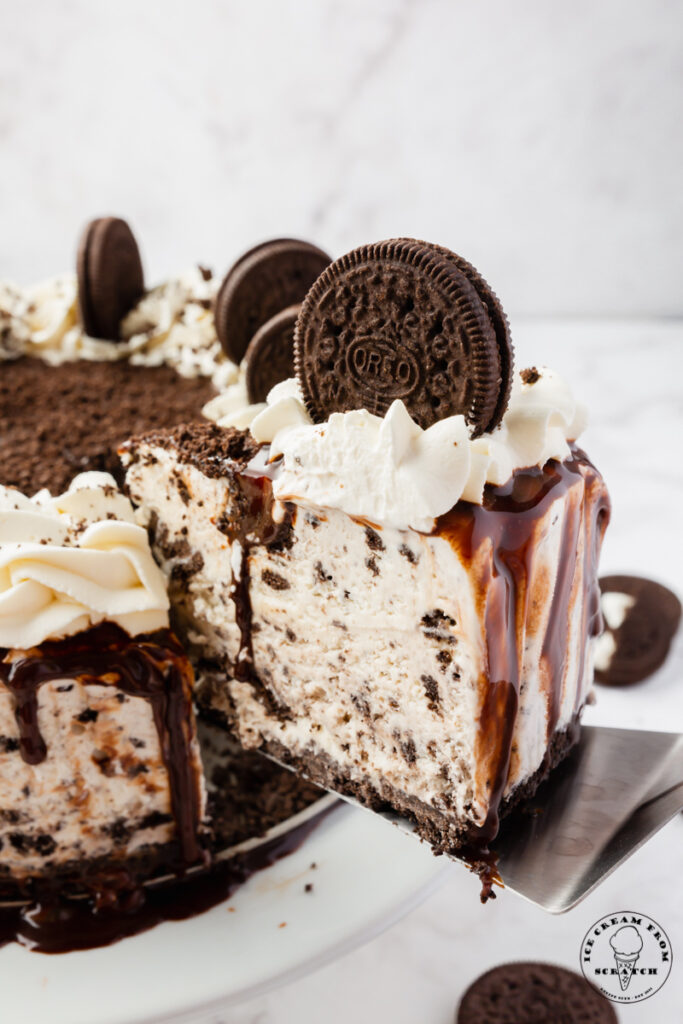 Just look at those layers of delicious ice cream! We're loving this ice cream cake recipe and you can use gluten free Oreos, if you need a gluten free version.
Cookies and Cream Ice Cream layered on top of a crispy, buttery Oreo Crust is topped with fudge, whipped cream frosting, and more Oreos. Delish!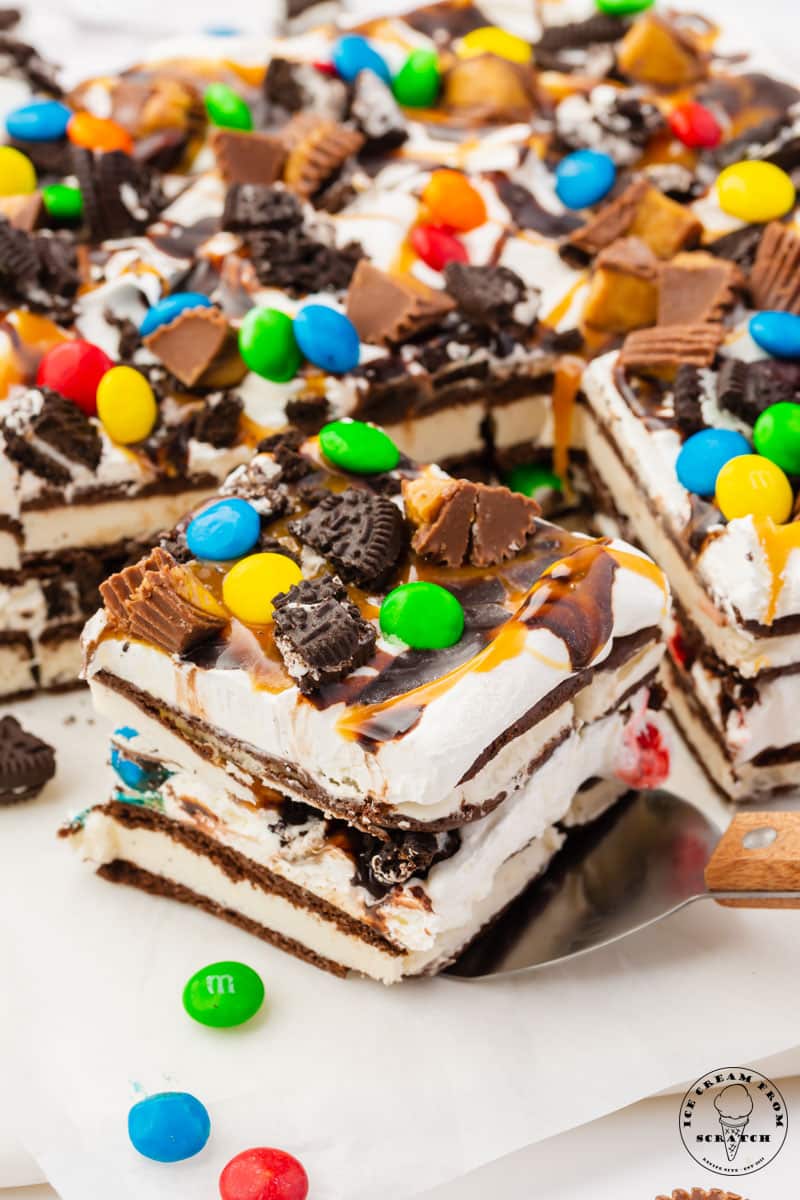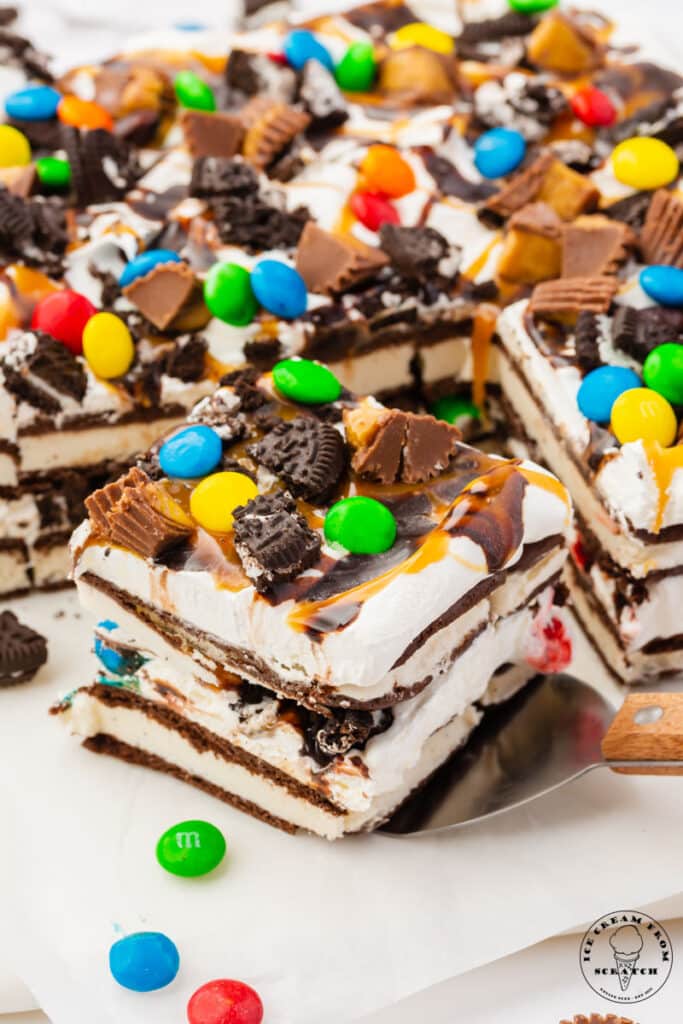 It's so simple to make this Ice Cream Sandwich cake using pre-made ice cream sandwiches, whipped topping, and your favorite toppings.
Grab a cake pan, and start layering in the ice cream sandwiches! That's really all you need to do, and the resulting ice cream sandwich dessert is delicious and impressive.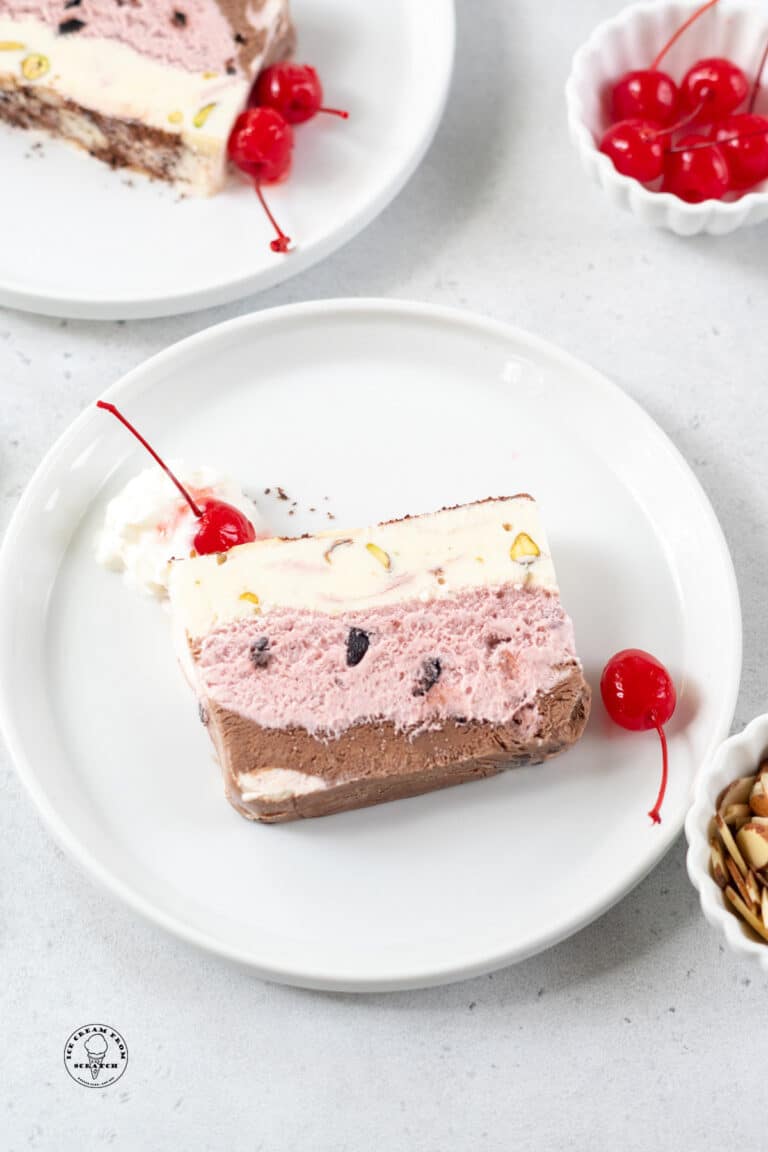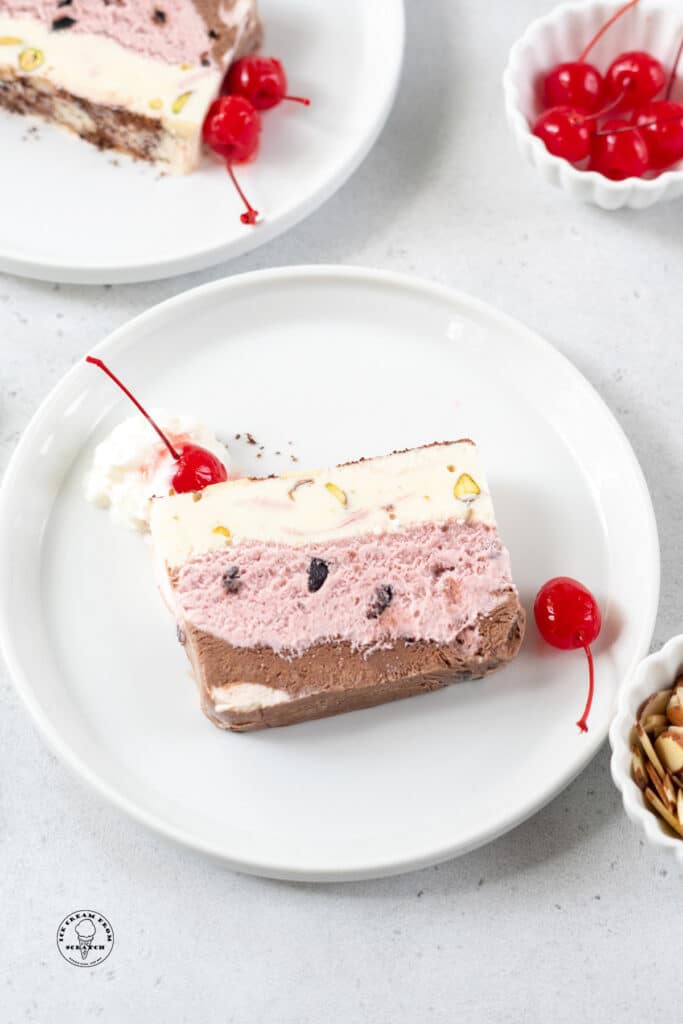 Spumoni
Spumoni is an Italian-American layered ice cream dessert that typically has three flavors: chocolate ice cream, pistachio ice cram, and cherry ice cream.
It was originally made with gelato and sometimes with additional dried fruits and nuts.
Did you make any of these ice cream cake recipes? Let us know in the comments below. We've also included our standard ice cream cake recipe for you below.
LET'S GET SOCIAL, you can follow us on Pinterest or leave a comment below if you have any questions.