Enjoy a boozy Baileys Milkshake with this easy milkshake recipe! It's ready in minutes and uses minimal ingredients. For an adults' night in, why not enjoy your ice cream with a big splash of Irish creme liqueur? Blend up a Bailey's milkshake for yourself or to share.
Homemade alcoholic milkshakes take just a few minutes, and everyone loves these!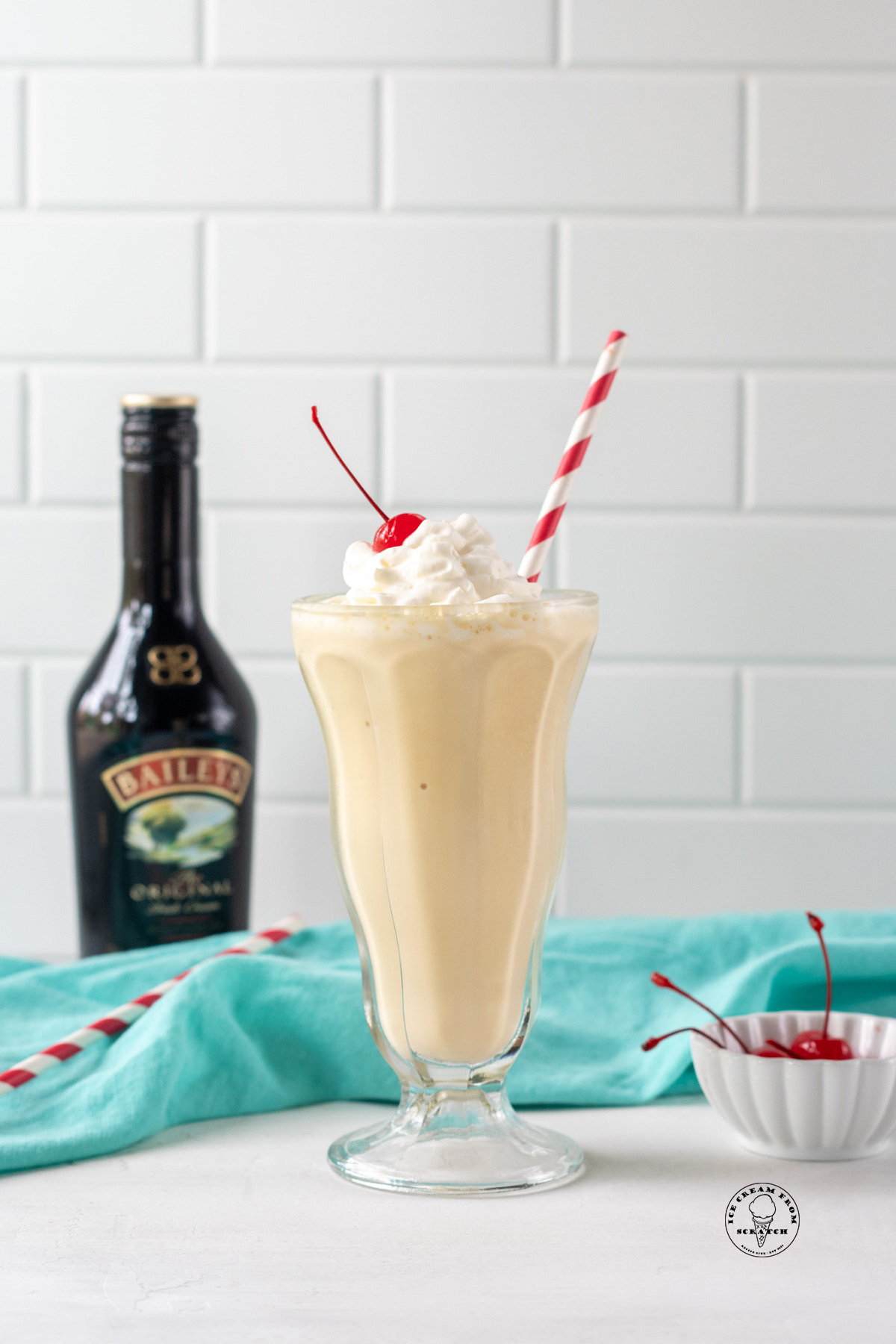 Bailey's and cream is the best drink to order at a bar when you want a sweet, creamy cocktail, but if you're at home, I highly suggest that you use this easy milkshake recipe to blend up Bailey's with vanilla ice cream instead.
Try making this recipe with Irish creme and chocolate ice cream or coffee ice cream too!
Why You're Going to Love this Baileys Milkshake Recipe
A Fun Way to Enjoy a Sweet Cocktail – Baileys on the rocks is fine and all, but if you have some ice cream and a blender, you can turn that drink into a rich and creamy milkshake instead!
A Baileys Milkshake might also remind you of a frozen mudslide, but it's much easier to make since there are only 2 main ingredients!
It's easy to upgrade this adults-only milkshake with ice cream toppings, additional liqueurs, and mix-ins, and I'll share some amazing ideas below to get you started!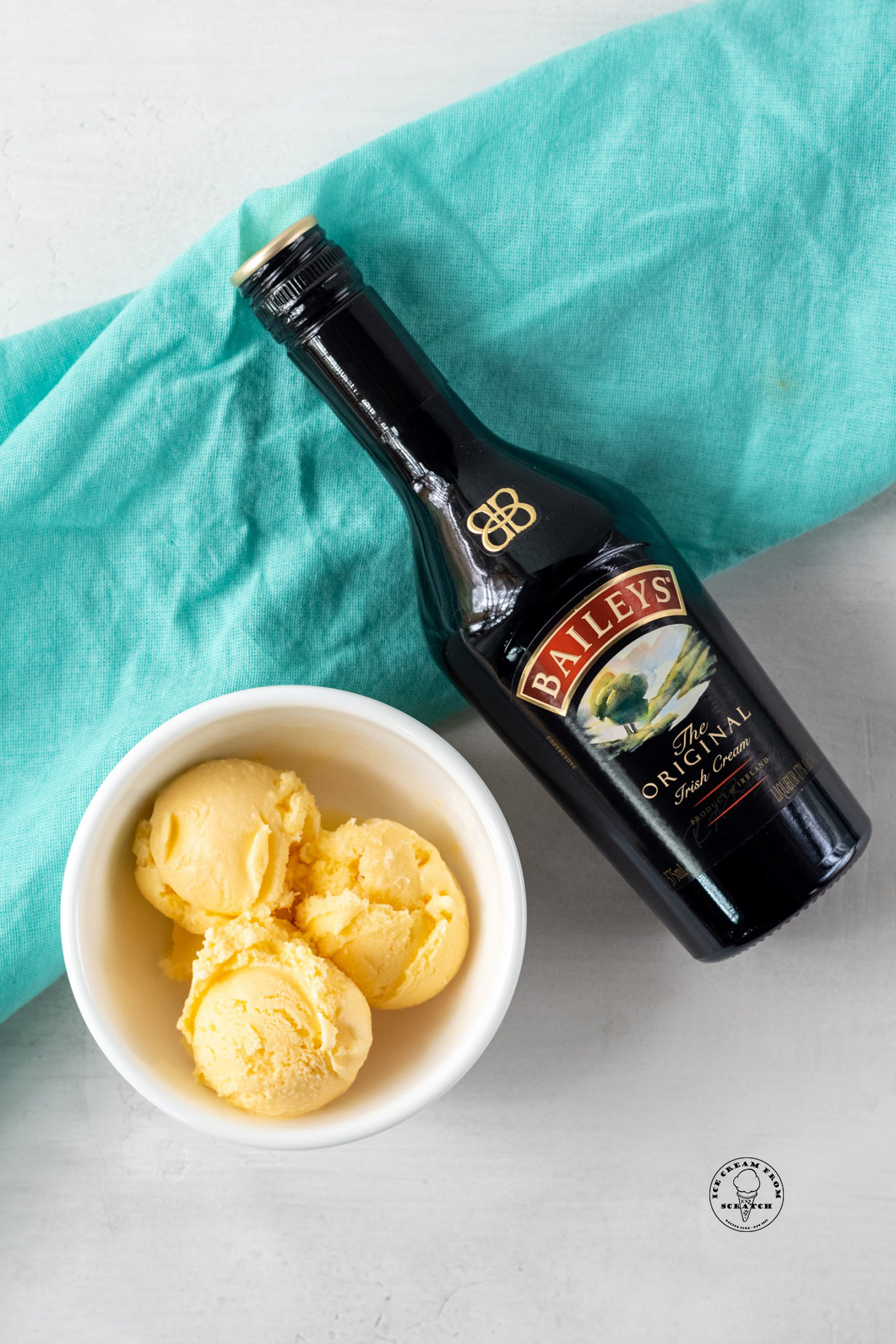 Ingredients in This Easy Bailey's Milkshake Recipe
Vanilla Ice Cream – Good quality store-bought ice cream is perfect, but you can make it even better by using vanilla bean ice cream or no-churn vanilla ice cream instead.
Baileys Irish Cream – Any brand of Irish cream liqueur will work, but Baileys is the most popular choice.
Optional Toppings – Whipped cream and a sweet maraschino cherry will give your alcoholic milkshake the perfect finish.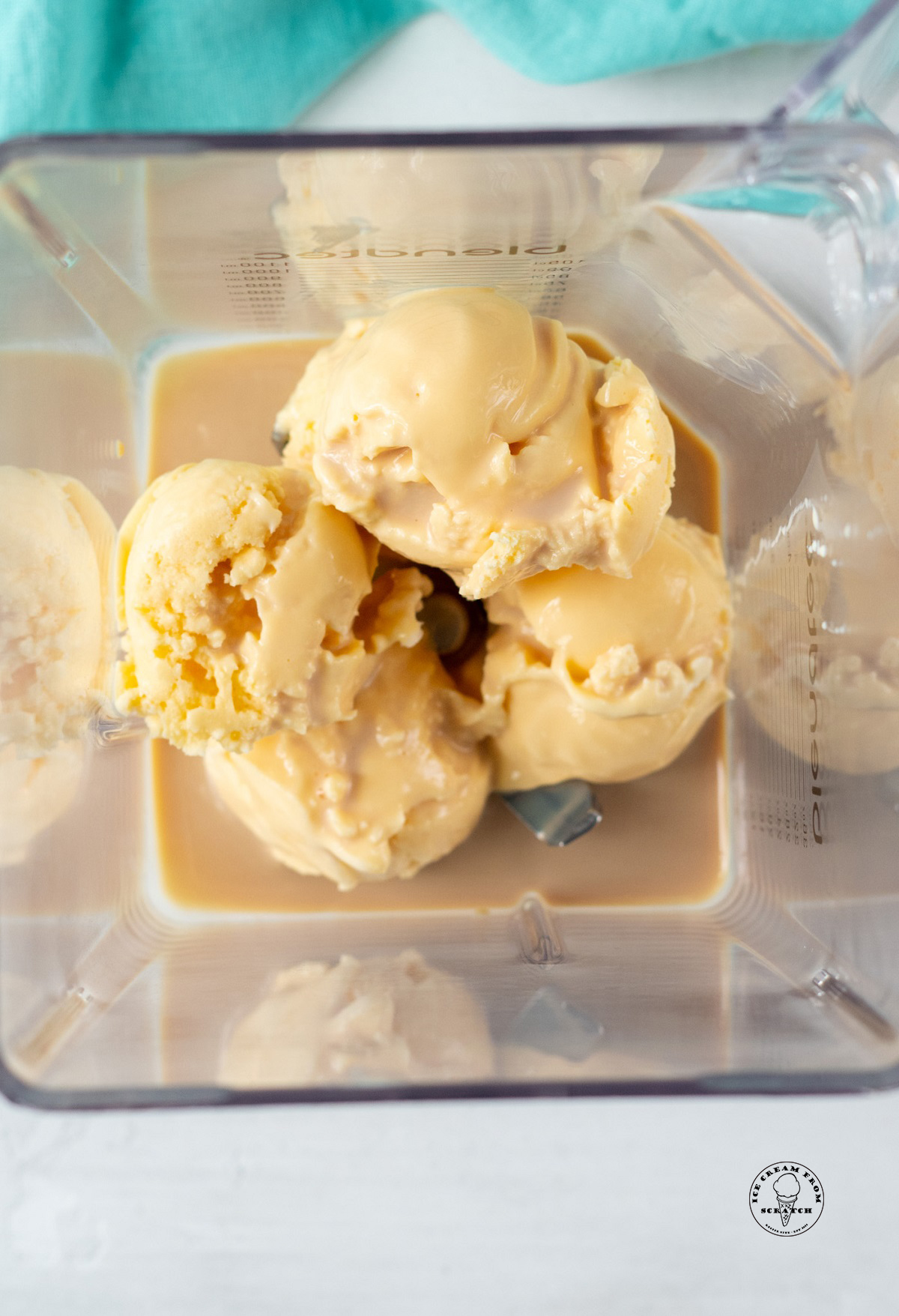 How to Make a Baileys Milkshake
Pull out your blender and get ready! It only takes a few minutes to mix up this tasty drink.
Add the ice cream and Irish cream to the blender jar.
Put the lid on, and blend on low speed until combined and creamy.
Serve immediately, topped with whipped cream and a cherry if you like. A drizzle of chocolate syrup is also welcome and appreciated!
For the complete list of ingredients and instructions for making a milkshake with Baileys, please see the recipe below.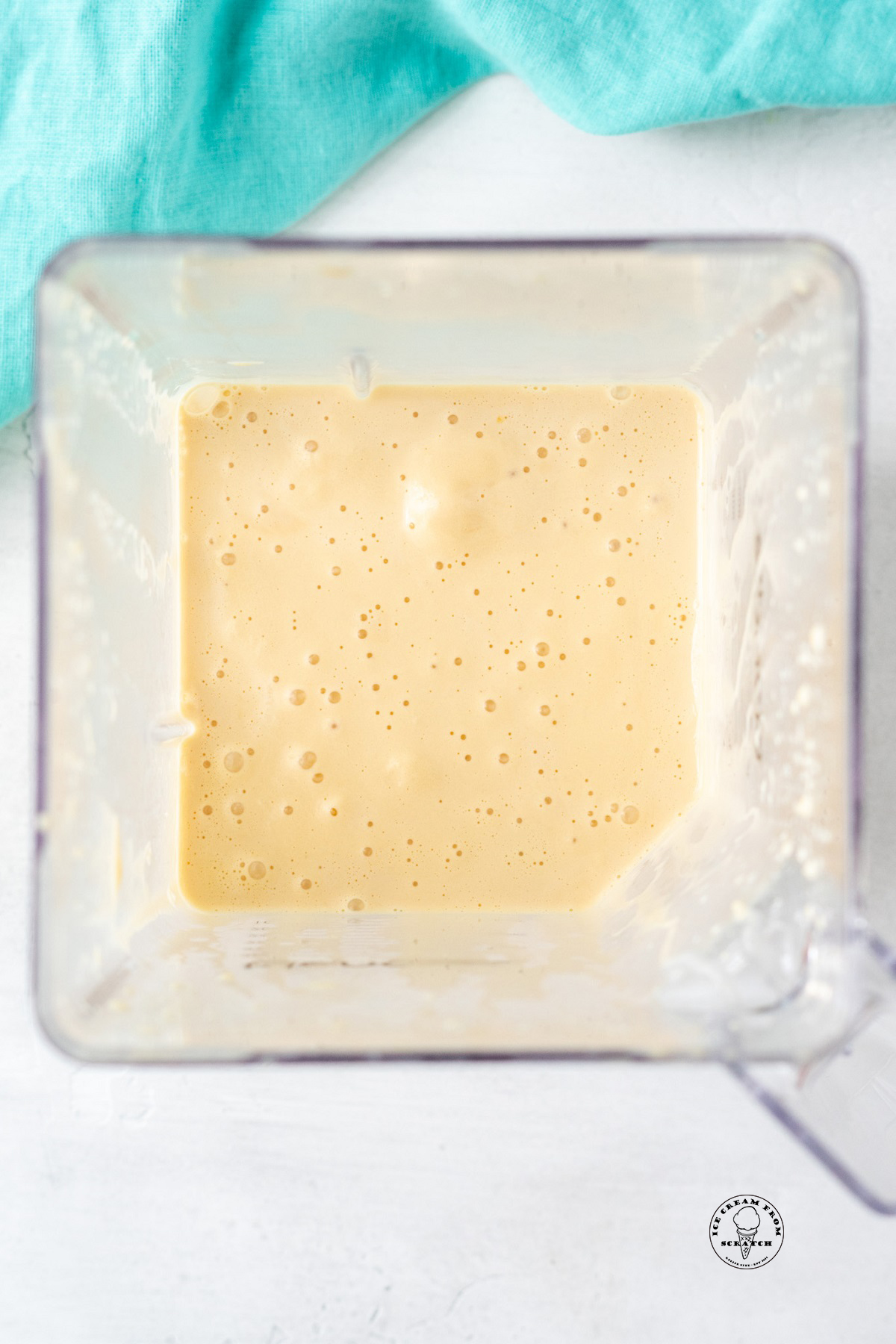 Tips for Making The Best Baileys Milkshake
Use quality ingredients – When making homemade milkshakes, you'll want to make sure you are using high-quality ingredients for the best outcome.
To make more than 1 milkshake, simply double or triple the ingredients! How many Baileys milkshakes you can make at one time will depend on the size of your blender, so just be sure not to overfill it.
Need a fancy presentation idea? Drizzle the inside of your glass with chocolate sauce before pouring in the milkshake.
Do I Add Milk to a Bailey's Milkshake?
To keep this milkshake thick and creamy, I am not adding any milk at all! The amount of alcohol gives the recipe the perfect amount of liquid, so milk is not needed.
That said, if you prefer your milkshakes to be thinner, a tablespoon or so of whole milk will do the trick.
What Kind of Alcohol is Baileys?
Baileys is made with Irish whisky and cream, and flavored with chocolate and vanilla.
Other Flavors of Baileys for Milkshakes
While you're at the store, look for the other varieties of creamy liqueurs available. They'll all make delicious and unique milkshakes!
Mix Bailey's Chocolate Cherry with Death By Chocolate Ice Cream or Cherry Vanilla Ice Cream.
The Vanilla Cinnamon Baileys variety will pair well with almost any ice cream flavor, but I'd try it first with either Cookie Butter Ice Cream or Eggnog Ice Cream.
You can also play around with making boozy milkshakes with Bailey's Salted Caramel, Red Velvet, or Strawberries and Cream flavors.
Can I Make a Vegan Baileys Milkshake?
Look for Baileys Almande, which is a non-dairy version of the classic, made with an almond milk base rather than dairy cream. Combine that with your favorite and creamiest non-dairy vanilla ice cream to make the best vegan Baileys milkshake.
How Much Alcohol is in a Baileys Milkshake?
There are two ounces of Baileys Irish Cream in one serving of this milkshake recipe. Bailey's has a low ABV (alcohol by volume) of just 17%. In comparison, whisky is 40% ABV.
This recipe has about the same amount of alcohol in it as a standard cocktail, so please enjoy it responsibly.
Should I Store Baileys in the Fridge?
You can store it in the fridge or at room temperature. While it is made with milk, it won't spoil due to the way it's been combined with the alcohol, and can be kept for up to 2 years past its manufacture date!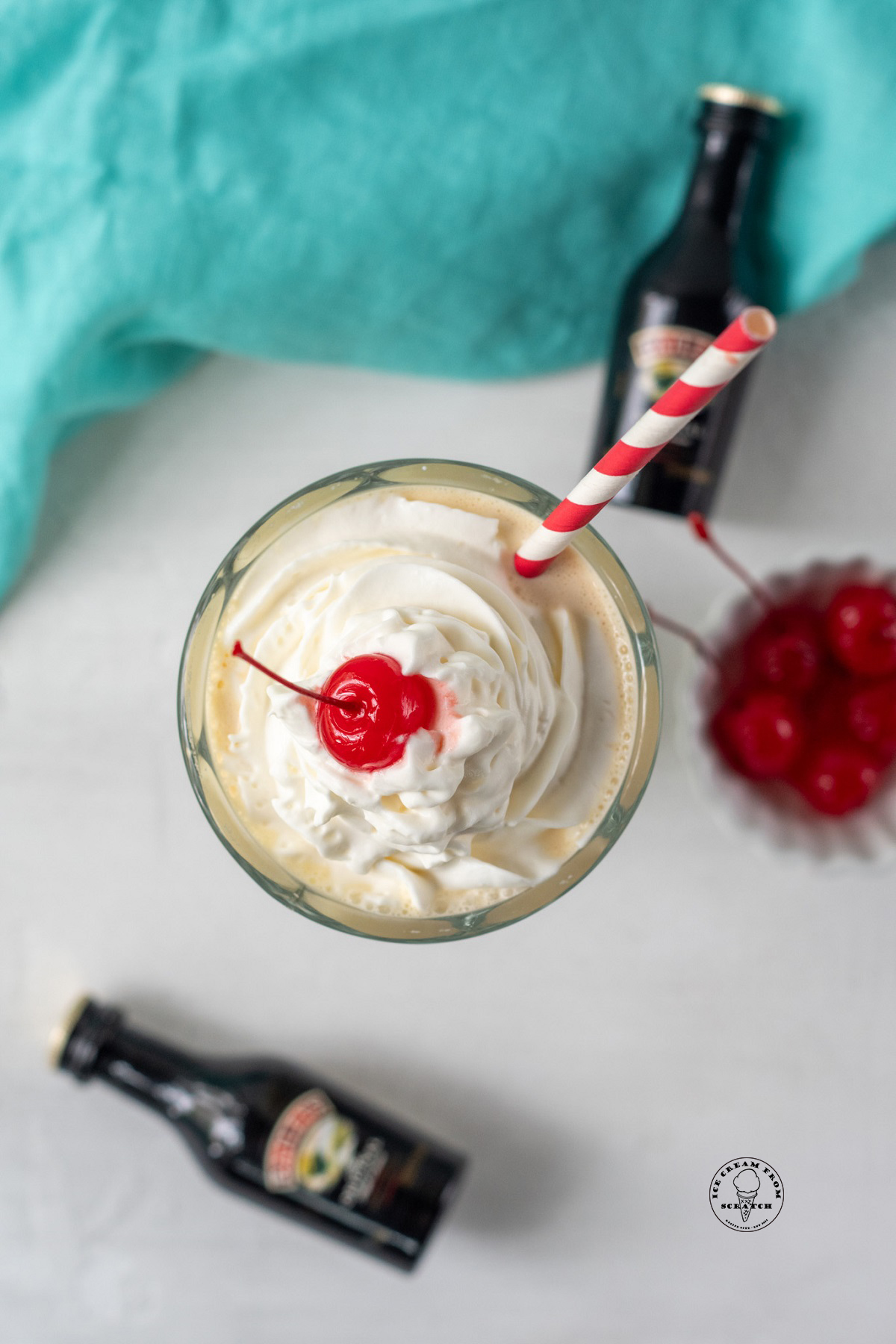 Toppings and Mix-Ins for Irish Creme Milkshakes
When it comes to milkshake toppings, I love to top all of my homemade milkshakes with fresh whipped cream and a cherry. You can also try shaved chocolate, sprinkles, crushed Oreos, or finely chopped almonds.
To adjust the flavor of your Bailey's Milkshake, you can mix things right in, such as caramel sauce, cinnamon, or instant espresso powder.
What is The Best Blender for Making Milkshakes at Home?
While high-powered, high-speed blenders are popular for making smoothies and juices, you don't need one to make milkshakes!
Any kind of blender will do, so feel free to use whatever style of blender you have.
This milkshake recipe will work with an immersion blender, a single-serve blender, or any standard blender.
More Homemade Milkshake Recipes
You might need a non-alcoholic milkshake recipe to go along with this one! Try any of these creamy ice cream drinks that are perfect for the whole family:
LET'S GET SOCIAL, you can follow us on Pinterest or leave a comment below if you have any questions.
Did you make this Homemade Bailey's Milkshake Recipe? Leave a Comment Below letting us know what you thought and if you added any additional add-ins.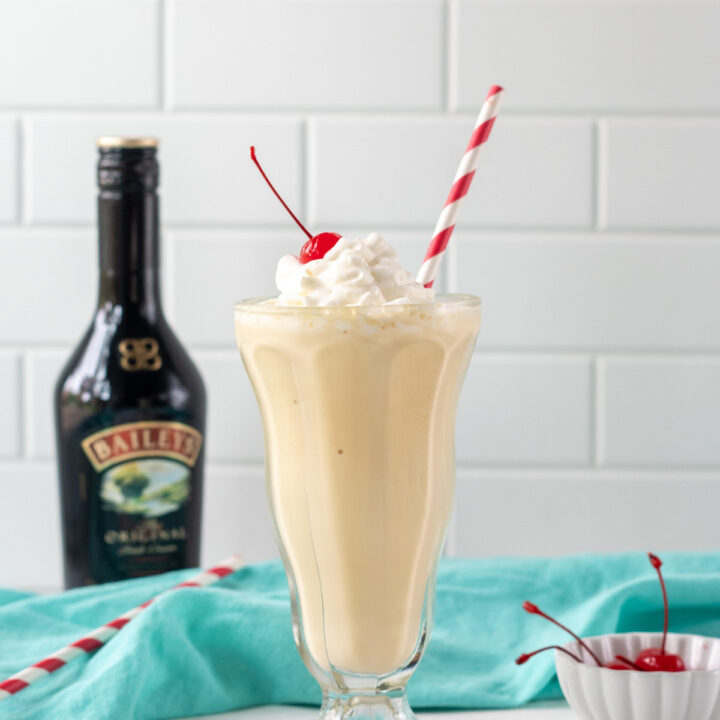 Baileys Milkshake
For an adults' night in, enjoy your ice cream with a big splash of Irish creme liqueur! Blend up this easy Baileys Milkshake for yourself or to share.
Ingredients
2 oz. Baileys Irish Cream (or similar Irish cream liqueur)
Instructions
Add the ingredients to the blender jar in the order listed.
Blend on low until combined.
Serve immediately.
Top with whipped cream, sprinkles, and a cherry if you'd like.
Notes
Instead of vanilla ice cream, try your Bailey's milkshake with chocolate or coffee ice cream.
Feel free to double or triple this recipe to serve a group, just be sure not to overfill your blender.
Please enjoy this alcoholic milkshake responsibly!
Nutrition Information:
Yield:

1
Serving Size:

1
Amount Per Serving:
Calories:

813
Total Fat:

0g
Saturated Fat:

0g
Trans Fat:

0g
Unsaturated Fat:

0g
Cholesterol:

0mg
Sodium:

25mg
Carbohydrates:

49g
Fiber:

0g
Sugar:

49g
Protein:

0g