Welcome to Ice Cream from Scratch! This site is full of resources and recipes for making, you guessed it, homemade ice cream from scratch.
We're sharing several types of ice cream recipes and recipes for anything related to ice cream like milkshakes, sorbets, and everything in between.
Did you know there are different styles of ice cream? I won't get into the history of the different styles of ice cream, but I will break it down quickly for you.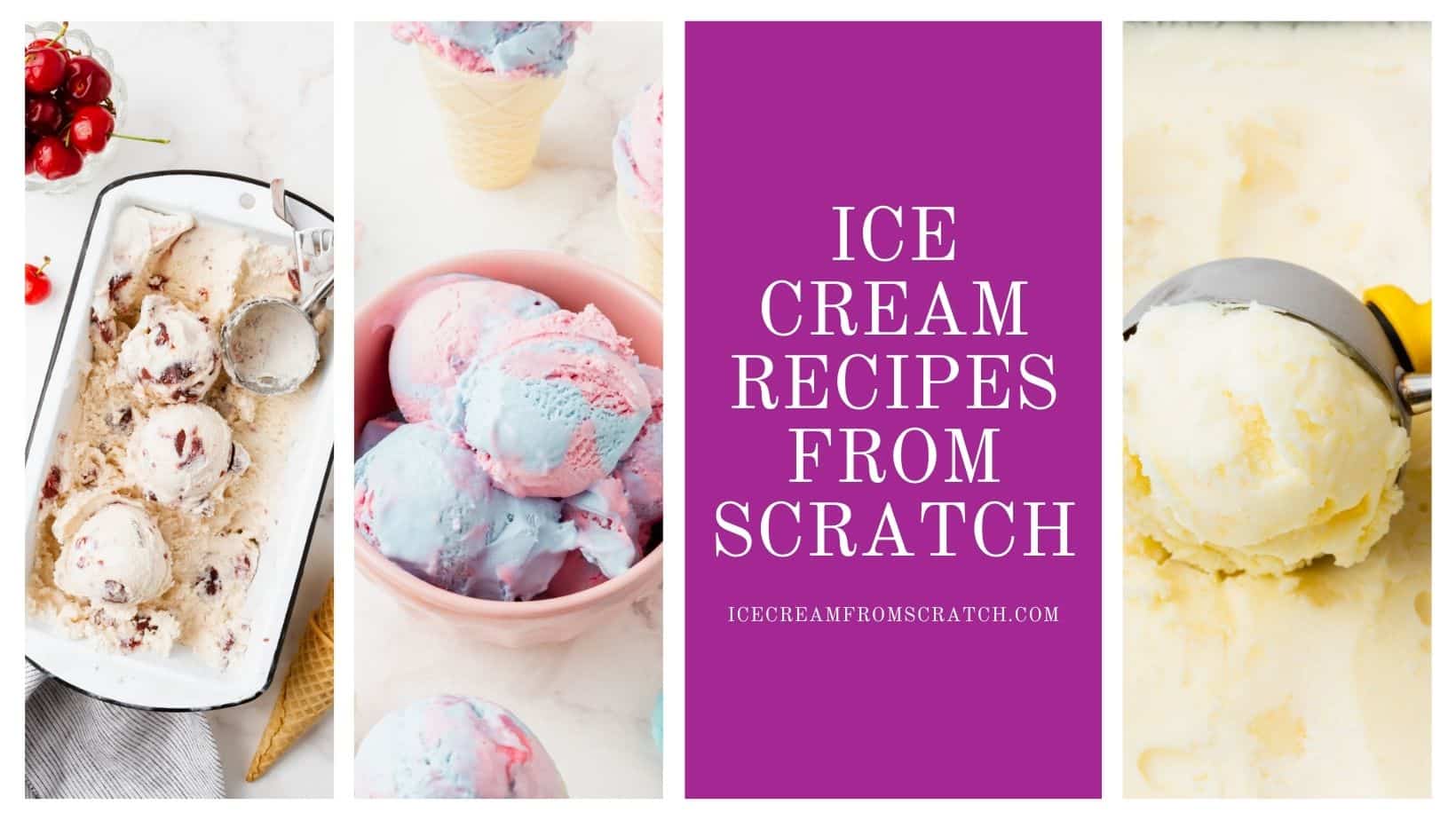 Types of Ice Cream
First off, for a frozen treat to be qualified as ice cream, the mixture used to make the ice cream must be no less than 10% milkfat. The higher the fat, the creamier the texture.
You've probably heard of dairy-free ice cream (we call ice cream without dairy "dairy-free ice cream" as well) but not all dairy-free ice cream is technically considered ice cream. We're not here to take away the fun of ice cream but we thought we'd mention it, since it is a fact that if it's less than 10% milkfat, it's not considered ice cream.
Sorbet isn't technically ice cream either. Sorbet is its own category that we touch on below but since it's frozen, we're considering it loosely related to ice cream. Plus, we really wanted to share sorbet recipes.
There are several types of ice cream but we're going to cover the ones we hear about the most.
Custard Based Ice Cream – Traditionally, many ice cream recipes begin with an egg custard. Custard based ice cream uses a combination of milk, cream, eggs, and sugar, and is first cooked then frozen.
Philadelphia Style Ice Cream – Philadelphia style ice cream is simply ice cream made without eggs. It can be made in an ice cream maker, or without, using a few simple steps.
No-churn Ice Cream using sweetened condensed milk – You can also make a Philadelphia style ice cream using sweetened condensed milk in place of the sugar and some of the milk fat. This is one of the simplest ways to make ice cream and it's perfect for when you want to switch up flavors with add-ins.
Both churn and no churn ice cream recipes work well in milkshake recipes.
Soft Serve Ice Cream – Soft serve ice cream is a style of ice cream where air is introduced during freezing, making it softer than traditional churned ice cream. It usually has less milk fat and it's stored at a higher temperature than ice cream.
Sorbet – Again, it's not ice cream but we want to include it. Sorbet is frozen treat that contains little to no dairy (depending on the sorbet). Although it's not considered an ice cream because it doesn't have any milk-fat, it is a delicious frozen treat and it's a great option for those that can't have dairy. Because it is made by using frozen fruits, sugar and water (also called sweetened water), it's light in texture.
There are some sorbet recipes that call for a small amount of dairy.
How to Make Ice Cream from Scratch
While each style of ice cream has a slightly different technique for making it, they are all simple to make.
You simply need to decide if you want to use an ice cream maker or not.
Homemade Ice Cream Using an Ice Cream Maker
For homemade ice cream recipes made in an ice cream maker, you'll always want to make sure to follow the manufacturers instructions as they can be slightly different depending ice cream maker.
Here are some of our favorite tools for making ice cream in an ice cream maker: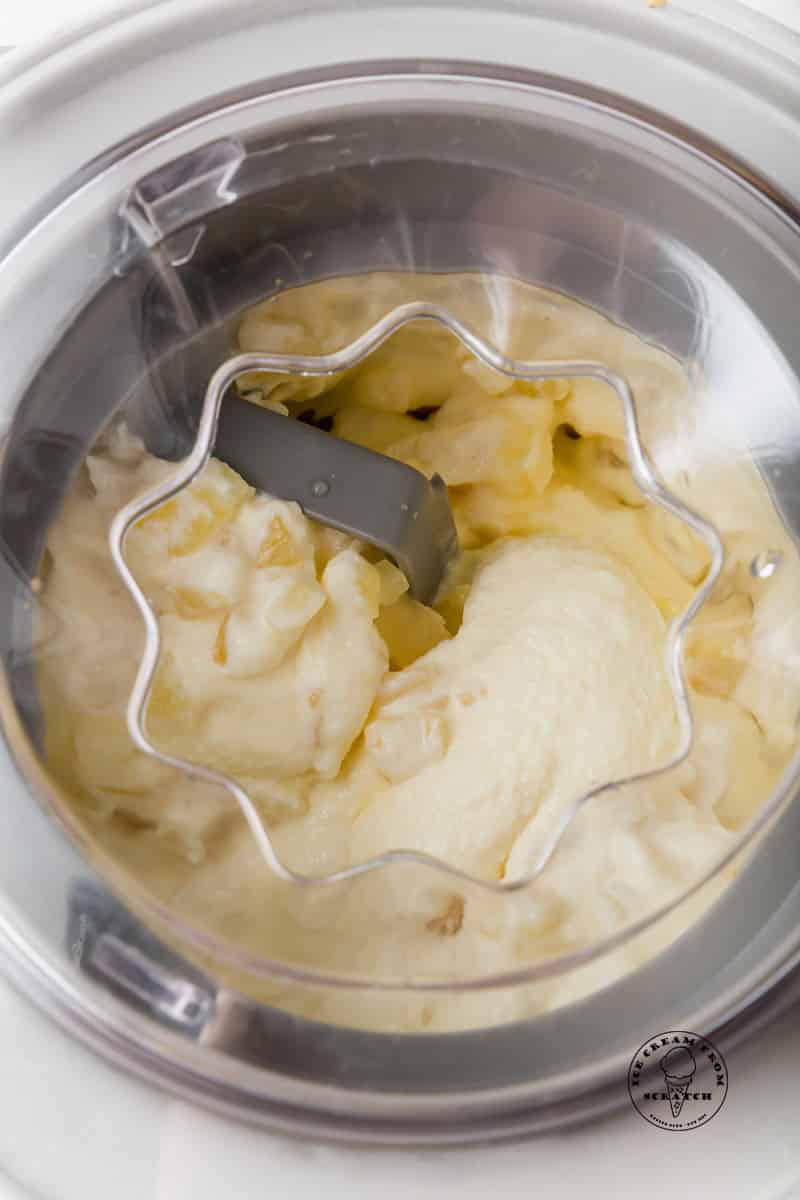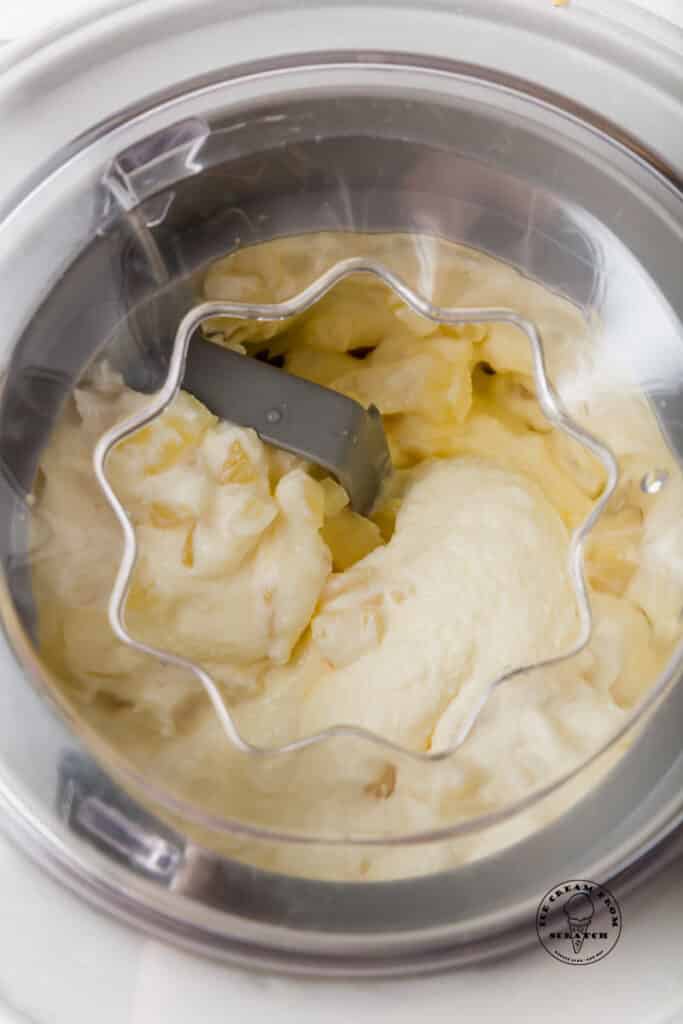 No-Churn Ice Cream
If you don't have an ice cream maker or you want a quick no-churn ice cream you really only need a shallow dish or loaf pan, a couple of mixing bowls, and a good ice cream scoop.
Here are some of our favorites:
Note: Each of these links will take you to the exact product on Amazon. As an Amazon associate, I earn a little from each qualifying purchase.
While ice cream is a staple in our freezer year-round, the add-in potentials for ice cream are endless. Feel free to make one of our homemade ice cream recipes and add in your favorite toppings.
Homemade no-churn vanilla ice cream is a great base for when you want to make your own flavor.
You can top most ice cream flavors with whipped cream, caramel sauce, chocolate sauce, strawberry sauce, or your favorite sauce. Cherries, fresh or maraschino style, are super fun on ice cream as well. Love chopped nuts? Add those too.
There hasn't been a topping or an add-in that we haven't loved.
Don't forget that ice cream is a great addition or topper for other desserts like cobblers, pies, and cakes.
If you don't see an ice cream recipe that you are looking for, leave a comment and we will consider adding it to our to-make list.
LET'S GET SOCIAL, you can follow us on Pinterest or leave a comment below if you have any questions.